VARANASI- GAYA- PRAYAGRAJ- AYODHYA
The Sacred Pilgrimage- Varanasi, Gaya, Prayagraj & Ayodhya- 5 Nights & 6 Days
Customizable itineraries where you may choose Transport, Stay, Boatride & sightseeing as per your taste & comfort.
DAY-WISE Itinerary- 5 Nights & 6

 Days
The land of Varanasi (Kashi) has been the ultimate pilgrimage spot for Hindus for ages. Hindus believe that one who is graced to die on the land of Varanasi would attain salvation and freedom from the cycle of birth and re-birth. Abode of Lord Shiva and Parvati, the origins of Varanasi are yet unknown.
  Arrival At Varanasi- 2 Nights & 3 Days
DAY 1-Arrival at Varanasi Airport / Railway station, pickup, and transfer to the hotel. Freshen-up, short rest.
In the evening we go for an evening boat ride by the sunset and witness the activities by the riverside in the evening, watch the cremation at Manikarnika Ghat and finally stop at Dasaswamedh Ghat to enjoy the Ganga Aarti ceremony from your private boat.
After Aarti Enjoy the mouthwatering snacks of Varanasi.
Back to Hotel overnight rest.
DAY-2- Varanasi Sightseeing
Early morning visit Kashiviswanath Temple, Viswanath Corridor, Annapurna Temple, Kalbhairava Temple and other important temples & Places.
Enjoy a delicious breakfast of Varanasi.
temple/city tour, Durga Temple. Sankatmochan Temple, B.H.U a world-famous university.
Sarnath, The place where Mahatma Buddha delivered his first sermon. Visit Dhamekh Stupa, Museum, and Buddhist Temple.
Visit Silk weaving village, back to Hotel overnight rest.
Day 3-   After Breakfast Check-out, Proceed to Bodh Gaya.
The great land Mark in history of Buddhism is the site where the prince of Sakya clan attained Supreme wisdom, attained the Nirvana.
Gautam buddha has left his footprints on this soil of India and his mark on the soul of mankind.
Buddhism is a teaching and doctrine embracing the best of all religions and most of Lord Buddha's teaching. Realising the four noble truths and three Jewels through the eight-fold path, describing the essence of Buddhism.
The great land Mark in history of Buddhism is the site where the prince of Sakya clan attained Supreme wisdom, attained the Nirvana.
  DAY-3- Varanasi to Bodh Gaya, (250 Kms.)- 1 Night / 2 Days
After breakfast proceeds to Bodh Gay- approx 5hrs drive, 250kms. Hotel Check-in, short rest,freshen-up.
Visit Important places, & Temples.
Mahabodhi Temple, Bodhi Tree The Great Buddha Statue,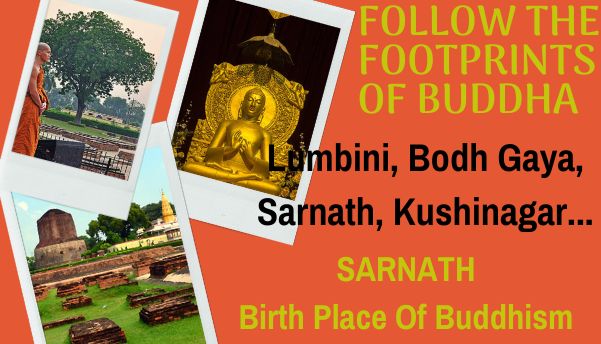 DAY-4- Bodh Gaya to Varanasi
Early morning after breakfast check-out, visit Important Temples & Places.
Proceed back to Varanasi, Hotel check-in overnight rest.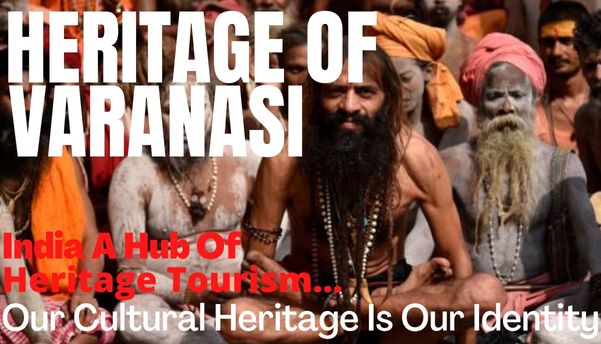 Prayagraj- Kaushambi- Allahabad
One of the most important tirtha in Hinduism. The city lies close to Triveni Sangam, the three rivers confluence, Ganga-Yamuna and Saraswati. Prayagraj playes a central role in Hindu scriptures.
 

DAY-5- Varanasi- Prayagraj
Early Morning after breakfast, proceed to Prayagraj, Visit Sangam spot, Boat ride, important temple, & places, and proceed back to Varanasi.
Triveni Sangam, Hanuman Temple, Prayagraj Fort, Akshaya Vat, Alopi Devi mandir (Shakti Peeth).
Overnight rest.
Ayodhya, the Birth Place of God Ram and setting the grat Epic Ramayana. City situated just at the bank of holy river Saryu. Ayodhya regarded as one of the most important pilgrimage site in Hinduism.
Ancient Hindu religious Sanskrit epics, such as Ramayana and the Mahabharata a legendry city called Ayodhya,which was the capital of Ikshvaku Kings of Koshala.
  DAY-6, Varanasi to Ayodhya
After breakfast, check out, proceed to Ayodhya, Hotel Check-in, freshen up, and short rest.
In the evening proceed to river Saryu, and witness the Saryu Aarti.
Early morning moves to river Saryu to have the holy dip.
Back to hotel- breakfast, after breakfast proceeds for Important Places & Temples.
DAY-6- Ayodhya
After breakfast, proceed to visit nearby important temples, & Places.
Saryu River, Evening aarti, Naya Ghat, & Important Ghats, Nageshwar Temple, Kaala Ramji Temple, Hanuman Garhi, Ram Janam Bhoomi, Dashrath Mahal, Kanak Bhawan, Ram Mandir Karyashala, Guptar Ghat, Gulab Bari.
At evening check-out, proceed to the Railway station/Airport for the next destination.
  NOTE-
THIS IS NOT THE FINAL ITINERARY, we are very flexible we can change things according to your choice & time.