Best Places To Visit In Ayodhya
Ayodhya, also known as Saketa, is an ancient city of India and is the birthplace of Rama and the setting of the great epic Ramayana. Ayodhya was once the capital of the ancient Kosala Kingdom.
Ancient Hindu Sanskrit-language epics, such as the Ramayana and the Mahabharata mention a legendary city called Ayodhya,
Best Places To Visit In Ayodhya
Saryu River, Evening Aarti, Hanuman garhi, Ram Janma Bhomi, Ram Mandir Karya Shala, Dashrath Mahal, Kanak Bhawan, Ram Ki Paidi, Naya Ghat, Kale Ram Ji ka Mandir, Laxman Kila, Char Dham Mandir, Veena Chowk (Latamengeshkar Chowk),Dogra Temple, Surya Kund, Mani Parbat, Guptar Ghat, Gulab Bari,
The 10th-century temple is dedicated to Hindu God Hanuman. It is one of the most important temples in Ayodhya, as it is customary to Visit Hanuman Garhi before visiting the Ram Temple in Ayodhya. It is believed that God Hanuman still lived at the temple site guarding Ayodhya.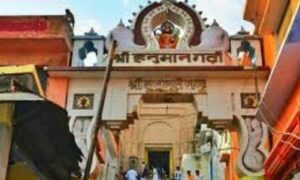 All You Need To Know About Ayodhya
Kanak Bhawan
Kanak Bhawan was constructed in 1891, this temple is also known as Sone-Ka-Ghar. It is a holy site dedicated to the Hindu deity God Ram and his wife, Goddess Sita.
Nageshwarnath Temple
Temple dedicated to the local deity, God Nageshwarnath, it is believed that this temple was built by Kush, son of God Ram.
Sita Ki Rasoi
Situated on the north-western side of the Ram Janmabhomi. Sita ki Rasoi is believed to be an ancient KItchen used by Goddess Sita herself. Built very close to Ram Janmabhomi.
Book Your Trip Now- 9839983021
Swarg Dwar Or Ram Ghat
This is an important bathing Ghat. As per the Hindu faith, God Ram has been cremated here. The stip of land from Shharshdhara to Nageshwar temple is commonly symbolized as Swarg Dwar.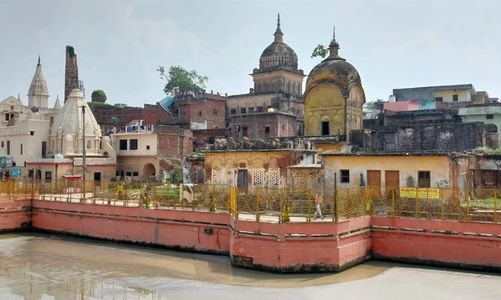 Tulsi Smarak Bhavan Museum
Tulsi Smarak Bhaven Museum is one of the major tourist attractions in Ayodhya dedicated to Goswami Tulsidas, this Museum was established in the year 1969.
Mani Parbat
Situated about 65 feet above sea level, Mani Parbat is a tiny hillock situated in Kami Ganj Ayodhya. Besides being a great city viewpoint, the Parbat also houses a stupa built by Emperor Ashoka and a Buddhist Monastery.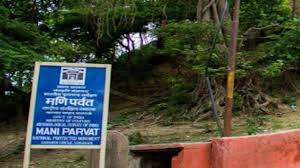 Dashrath Mahal
In Ayodhya Dasharath Mahal is an extraordinary place to Visit. Located in the heart of the city. Dashrath Mahal is the original residence of King Dashrath- the ruler of Ayodhya and father of God Ram.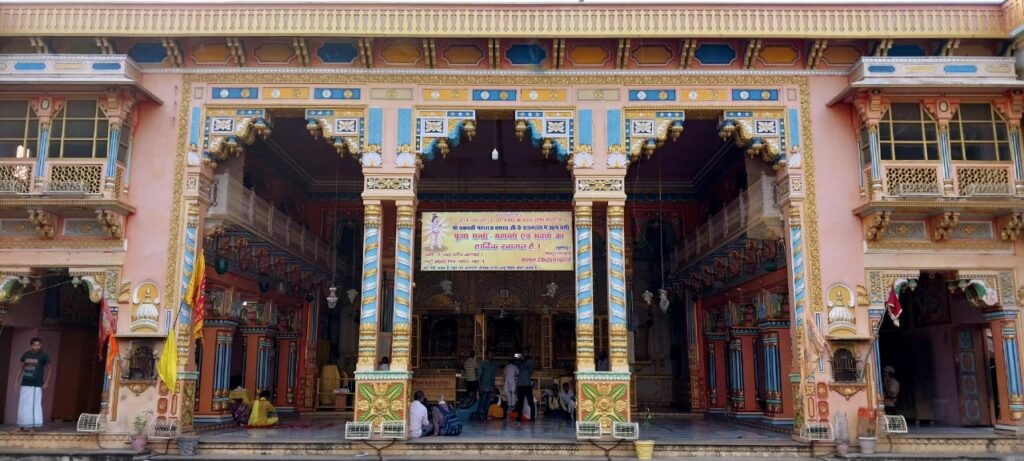 Ram Ki Paidi
Ram ki Paidi is a series of Ghats on the bank of River Saryu in Ayodhya. A large number of pilgrims visit every day to take a sacred bath in the holy river Saryu.
On the occasion of Deepawali in 2019 Ayodhya created the Guinness record by lightning 450000 diyas on Ram Ki Paidi.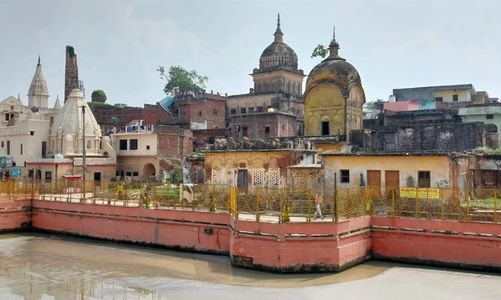 Lata Mangeshkar Chowk/Veena Chowk