Varanasi, India's top travel destination, welcomed a staggering more than 80 thousand visitors a day in 2023.
Top Rated & Recommended Tour Guide
Devendra Kumar Mishra, Varanasi U.P India, is delighted to welcome you all. Thanks for showing your interest and trust, your trust is our asset.
Language- Hindi, English, German.
WHY TO HIRE A GOVERNMENT APPROVED  GUIDE
The tour guide plays a vital role in bringing satisfaction to tourists.
Tourist Guides are part of the Hospitality sector and having the opportunity for direct interaction with the tourist makes them all responsible for projecting the correct image of the country/ region, giving factually correct information about the destination, ensuring the safety and well being of the tourist.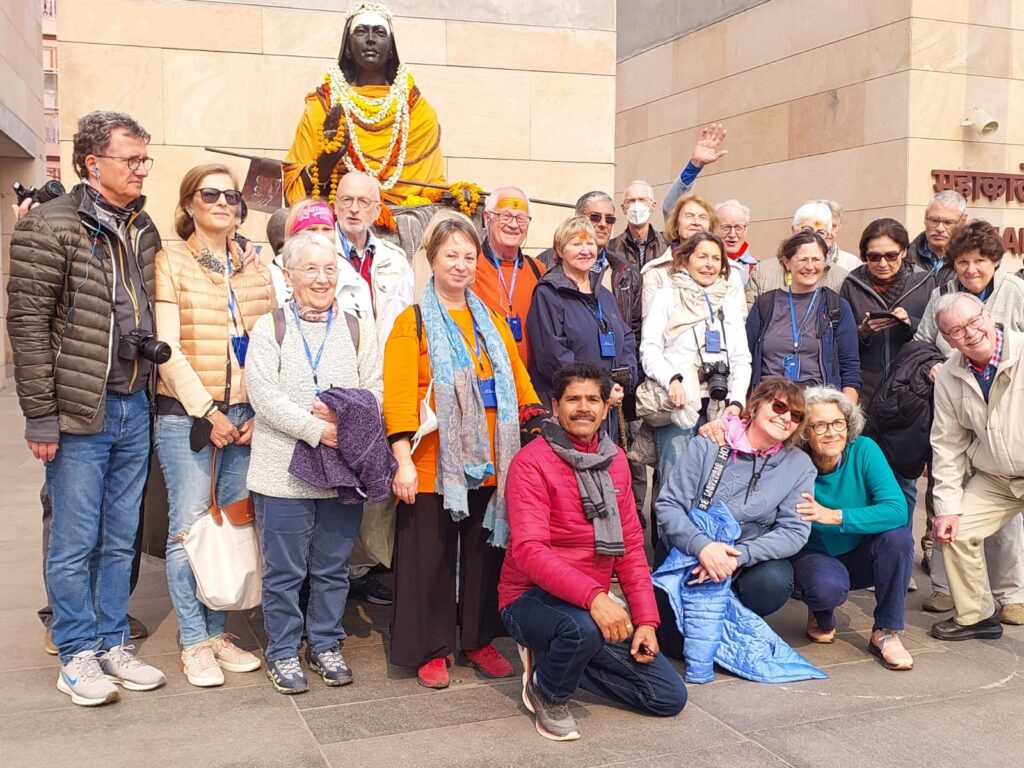 Benefits of Hiring a Private Tour Guide While Travelling
Best to Design your Tour,  Flexibility
Saving Time,  Safety & Protection
Value Of Money,  Ease & Friendly
Responsive & Accountable
Your Dream Destination with a Professional Tour Guide
Discover A Place Where The Every Step Make You Believe, That This Magical City Is One You'll Never Want To Leave.
Recommended by majority of Travelers
Best Places To Visit- Varanasi & Nearby
Best Attractions You Can Explore With Professional Tour Guide
VARANASI– Top Attractions– Evening Ganga Aarti, Morning Rituals, Boat-ride, City/Temple tour, Sarnath, Heritage Walk, Silk weaving…
PRAYAGRAJ– Top Attractions– Triveni Sangam, Hanuman Temple, Alopi Devi Mandir, Azad Park, Anand Bhavan, Preyagraj Fort, Akshaya vat…
VINDHYACHAL-   Top Attractions-Vidhyavasini Devi Mandir, Kali Kho cave, Asthabhuja Mandir, Vindhya mountain range…
VARANASI, A Sacred land for Sanatan Dharma- Hindu, Jain & Buddhist
Best Tour Packages With Official Tour Guide
JAIN PILGRIMAGE–   Kashi is the Birthplace of the 7th, 8th, 11th, and 23rd Tirthankaras- respectively.
AYODHYA- – Shri Ram Janam Bhoomi, Hanuman Garhi, Kanak Bhavan, Swarg Dwar, Mani Parbat, Saryu River…
SARNATH-  Dhamekh Stupa, Archeological Museum, 8oft tall Buddha Image, Buddhist Temple, Bodhi Tree…