Sacred Traiangle, Varanasi-Prayagraj-Ayodhya
Evening Aarti, Morning Rituals, City & Temple Tour, Sarnath, Birth Place of Buddhism, Ramnagar Fort, Village Tour, Silk & Carpet, Ghats, Heritage Walk, Yoga, Music, Varanasi Cusine & still lot of things in this ancient city.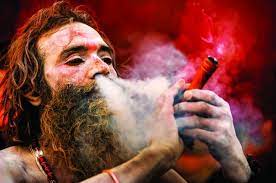 Prayagraj, Sacred Confluence Of Three Rivers
Prayagraj well known as the Sangam city.Prayagraj is pehaps most famous foe its Kumbh Mela (the world's largest pilgrimmage gathering).
Enjoy the holy bath at Sangam (Confluence of three rivers) Ganga, Yamuna and Sarasvati. At the point at which the blue Yamuna meets the Greenish Ganga, Pandas (priests) perch on a small platform to perform puja and assist the devout in their ritual ablutions in the shallow water.
Triveni Sangam Allahabad, Anand Bhavan, Hanuman Mandir, Chandrashekhar Azad Park, Khusro Bagh, Akshaya Vat, Company Gardens Allahabad, Bade Hanuman Jee Temple and much more are the major attractions of Prayagraj.
Ram Ki Nagari Ayodhya, needs no introduction as it is one of the most holistic destinations for Hindus. On the bank of river Saru, as it is called within sacred precincts, stands the holy city of Ayodhya. The birthplace of God Rama, the seventh incarnation of Vishnu.
the ancient city of Ayodhya, according to the Ramayana, was founded by Manu, the lawgiver of Hindus.
The Major Attractions Of Ayodhya are;
Shri Ram Janma Bhoomi, Hanuman Garhi Mandir, Kanak Bhavan Temple, Sri Maniram das Chavani